This post contains affiliate links. We earn commissions if you buy through an affiliate link with no additional cost to you. Read full disclosure here.
Premature ejaculation has become a rather more common disorder worldwide. So as the products to cure premature ejaculation such as lidocaine sprays that are getting common and popular globally. If you are not sure what's the best lidocaine spray for premature ejaculation, this article has all the details you need.
Science has discovered various treatment methods for early ejaculation and improving your sexual activity and performance. And the most common and easier method is to use a delay spray such as lidocaine delay sprays.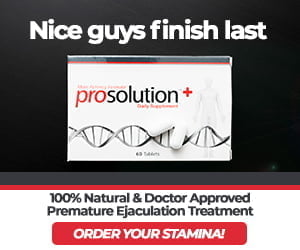 What is Lidocaine?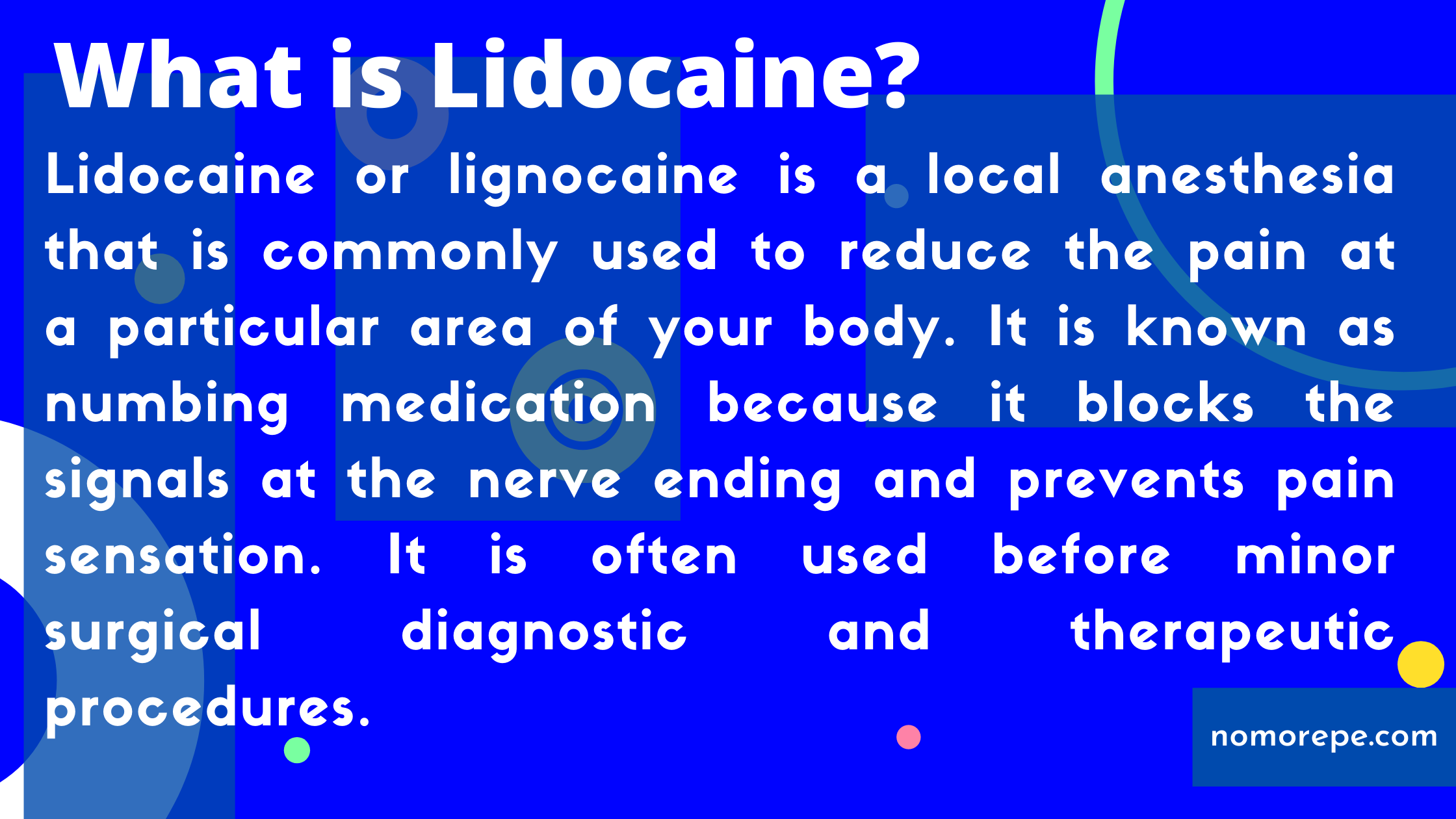 Lidocaine or lignocaine is a local anesthesia medication that is commonly used to reduce the pain sensation at a particular area of your body. It is known as numbing medication because it blocks the signals at the nerve ending and prevents pain sensation. It is often used before minor surgical diagnostic and therapeutic procedures.
It is available in a variety of forms such as oral, injectable, gel, cream, and spray. Lidocaine generally starts working after 10-20 minutes and it lasts for up to 2 hours: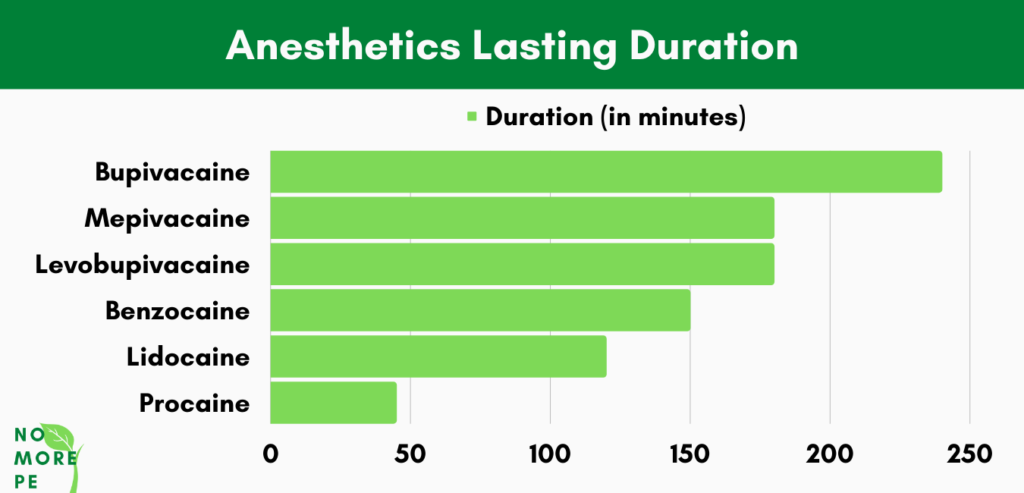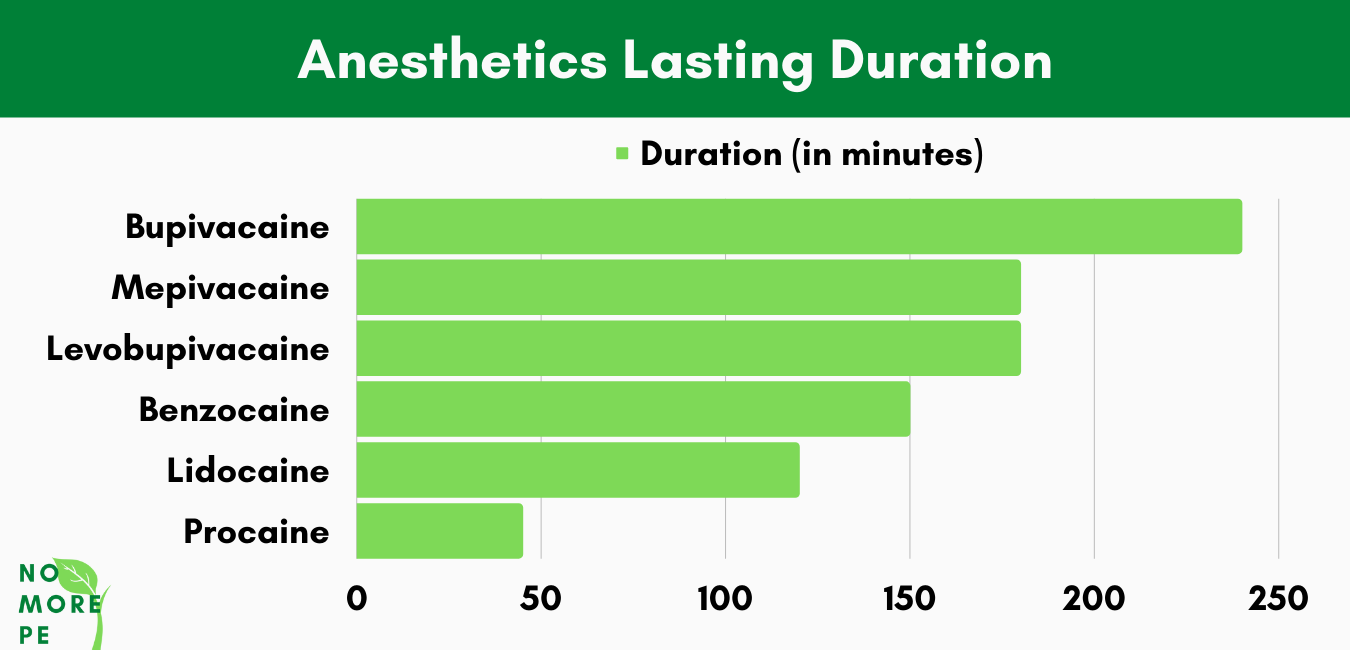 The injectable and oral forms of lidocaine must be prescribed by a doctor due to its systemic effects.
Lidocaine was approved in 1948 by the FDA after reviewing its safety and efficacy for its use in the market for various products including premature ejaculation products.
Lidocaine Uses and Benefits
The topical and spray form of lidocaine can be used for several health requirements. It is being sold as an over-the-counter medication in the United States. Lidocaine sprays are most commonly used by men to reduce the penile sensations by numbing the penis for delaying orgasm, boosting sexual activity, and curing sexual dysfunction.
Condoms with a minor amount of lidocaine have also been introduced to the market to aid men last longer in the bed via premature ejaculation sprays.
According to a study, lidocaine spray helps men to increase the intravaginal ejaculation latency time from 1 minute to 11 minutes suggesting an eight-fold increase leading to improvement in sexual satisfaction in men suffering from early discharge.
Lidocaine sprays and creams are used by women to remove hair from various parts of the body.
The most common use of lidocaine injectable is during dental procedures. The dentist injects lidocaine in your gums to ensure you don't suffer from pain during a root canal or tooth extraction.
Lidocaine Side Effects
Lidocaine generally does not have any side effects if used at the recommended dose.
Lidocaine sprays may have some minor side effects such as penile loss of sensitivity that could negatively affect erection during sexual intercourse or foreplay.
The overuse of spray may lead to excessive numbness, burning sensation, and skin irritation. You must avoid using a higher quantity the first time to minimize the possible side effects. Lidocaine is an FDA B-category medication which means it is safe to use during pregnancy. However, breast feeding mothers should consider consulting a doctor before using it.
Lidocaine sprays do not interact with viagra and other erectile disorder medications, there is no scientific study that promotes the use of viagra with topical lidocaine for premature ejaculation.
6 Best Lidocaine Sprays for Premature Ejaculation
The market is filled with different lidocaine sprays claiming that they are the best lidocaine spray for premature ejaculation. It gets tough to find the right one.
The following list of the 6 best lidocaine sprays for premature ejaculation will help you choose the one that's best in terms of safety, effectiveness, and cost:
1. Promescent Desensitizing Delay Spray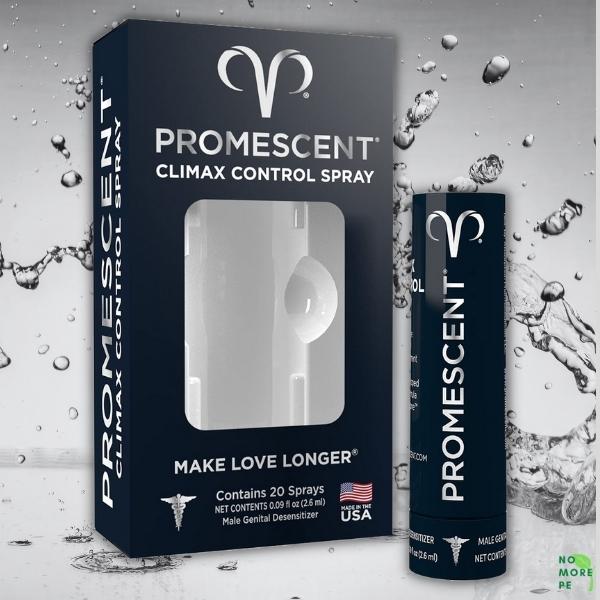 Promescent Desensitizing lidocaine delay spray is recommended by more than 2000 urologists worldwide due to its metered dose. Most of the men suffering from ejaculatory dysfunction find better control on orgasm and their penile sensitivity.
It is tested by a prestigious pharmacy school in the United States and endorsed by various men's health-promoting brands such as Esquire and Men's Fitness.
With more than a million bottles sold worldwide, Promescent spray is the #1 choice of men when it comes to delaying ejaculation, improving sexual activity, and getting rid of erectile dysfunction. What makes it different is its ability to penetrate the skin surface and affect nerve endings for long and satisfying results.
The best part: Promescent desensitizing delay spray is 100% compliant with FDA regulations.
2. Shibari Triton MAXX Delay Spray
Shibari Triton MAXX claims to have the most amount of desensitizing agents as compared to any other lidocaine topical sprays. It contains lidocaine USP 20% that is the strongest lidocaine concentration.
Due to the high concentration of lidocaine, people use it for different purposes such as to cure burns, corn removals, and wound treatments. However, its effectiveness as delay spray is unmatched as it has the potential to numb your penis for a longer duration.
📖 Suggested Reading: Shibari Triton Spray Side Effects
3. K-Y Duration Spray for Men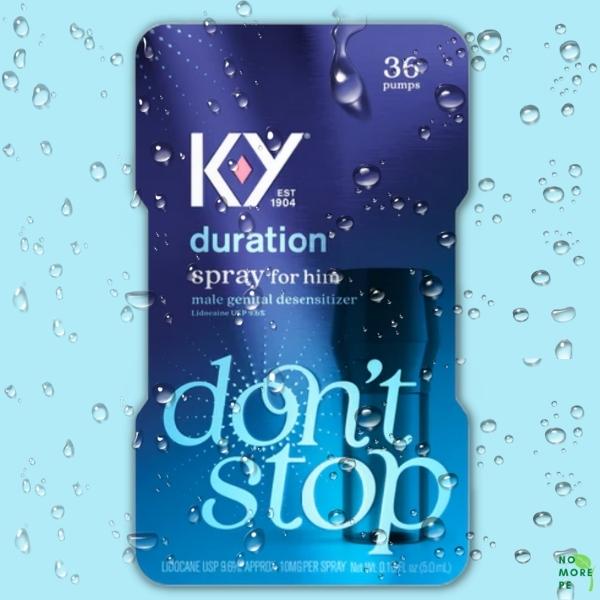 K-Y Duration Spray has been producing lubricants and desensitizers since the early 19th century. They are the pioneers in this field and their products are generally recommended by doctors for patients with good financial stability. K-Y has an easy pump spray that helps in nerve sensitivity reduction. However, you will still be able to feel physical sensation during intimacy.
The K-Y lidocaine spray is suitable for brand-conscious consumers as with brand comes trust and better customer experience. It is an FDA compliant spray that comes from an established company, what else do you need?
4. UberNumb Numbing Spray

UberNumb Topical Numbing Spray contains 5% lidocaine by strictly following FDA guidelines for unprescribed local anesthetics. Apart from its regular numbing effect which lasts longer than two hours, it is non-oily and will not leave any stains on your clothes or bedding.
It is a water-based lidocaine spray making it non-sticky. It doesn't have that greasy feel. If you want to keep things natural and don't want you disturb your sex partner with sticky spray, use UberNumb lidocaine spray.
5. Ebanel Numb520 Spray

The Ebanel Numb520 Spray is more commonly used in treatments of minor cuts, burns, skin irritation, and insect bites. Apart from 5% lidocaine, it also contains 0.25% phenylephrine that plays an active role in the reduction of swelling, soreness, burning sensation, and pain.
Yes, you can use it for premature ejaculation. It has been formulated in an FDA-registered laboratory under strict adherence to USA operating procedure.
6. Stud 100 Premature Delay Spray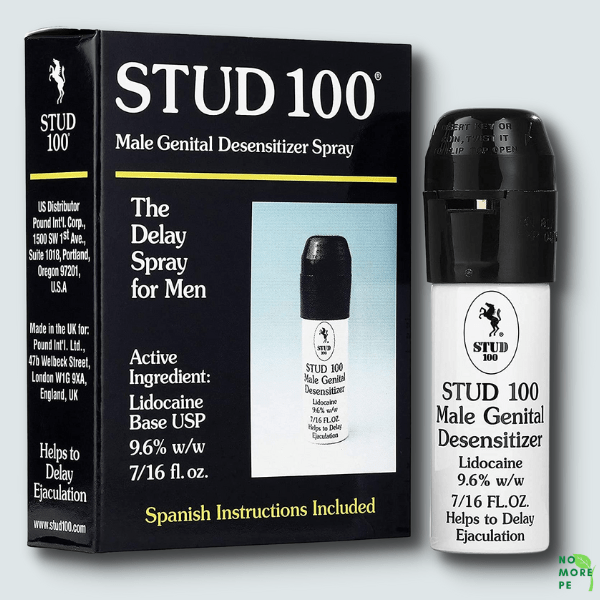 Stud 100 lidocaine spray has been available in the market for the last 50 years. It continues to support males struggling to hold their orgasm longer than one minute. It is a UK- based lidocaine delay spray but it meets the FDA standards for desensitizing spray usage and dispensing.
It is safe to use and is already medically tested with minimal to no side effects. It lasts up to 120 minutes making it one of the longest lasting delay sprays.
What is the Best Lidocaine Spray for Premature Ejaculation?
Above mentioned 6 lidocaine sprays could help reduce the anxiety associated with premature ejaculation and can prevent early ejaculation. It is difficult to choose the one that is the best lidocaine spray for premature ejaculation.
So, what's the best among the list above?
The Promescent Desensitizing Delay Spray is backed by a wider community of urologists, it is tested in a pharmacy school, and it is not pricey. These qualities make it the best lidocaine spray for premature ejaculation.
Ebanel Numb520 Spray and Shibari Triton MAXX Delay Spray have more anti-inflammatory and wound healing properties that make them not the first choice for premature ejaculation.
K-Y Duration Spray for Men has all the qualities required for the best results and it is manufactured by a reputable company. However, it is not a pocket-friendly choice especially when you are already struggling in your life and relationship.
The UberNumb Numbing Spray is non-greasy making it different from any other lidocaine spray.
Stud 100 Premature Delay Spray comes from a well-known UK-based company. It is also a good choice for premature ejaculation. Due to lack of marketing, it has fewer recommendations from urologists in the United States. It can be considered as the second-best choice if Promescent Desensitizing Delay Spray is not available.
❓ Still confused and unable to decide what's the right lidocaine delay spray for you? Our experts have analyzed and compared delay sprays to help you in decision-making. Check out the following comparison from our blog:
Lidocaine Alternative
Scientists have been able to create a delay spray by using benzocaine as an alternative anesthetic to lidocaine. The most recommended benzocaine spray is VigRX Delay Spray.
It is better than Promescent Desensitizing Delay Spray because of its fast-absorbing capacity and it starts working within ten minutes once applied. It contains a mild anesthetic agent known as benzocaine that absorbs easily into the subcutaneous layers of penile tissues and conveys the message to the penile nerves to relax. Ultimately it helps men last longer in bed.
Benzocaine is also a topical anesthetic that is used in the form of sprays and gels. Due to its rapid absorption, it is widely used by dentists on mucosal membranes. It is considered a safe anesthetic agent that helps in relieving pain and numbing the applied area.
Lidocaine vs. Benzocaine
Lidocaine is a gold standard topic anesthetic. However, benzocaine is preferred over lidocaine due to its fast absorption, mildness, and minimal side effects. The possible side effects of lidocaine such as allergies, burning sensation, ulcers, and blisters are not found in benzocaine (that has potentially no side effects).
According to a study, the pain sensitivity level reduction of both lidocaine and benzocaine is similar when used in dentistry. However, more studies are required to confirm the hypothesis.
Read this detailed comparison of benzocaine vs. lidocaine for premature ejaculation.
Best Benzocaine Spray for Premature Ejaculation
One of the best benzocaine sprays for premature ejaculation is none other than VigRX delay spray.
The VigRX can delay your orgasm and help you last longer in bed. It helps in relieving anxiety associated with early ejaculation by increasing the climax time frame. It can boost sexual performance as it signals the penile nerve to stay calm and attain maximum sexual pleasure.
The best thing about VigRX delay spray is that you can use it minutes before sex as it absorbs almost instantly.
❓ Want to know more about VigRX delay spray? Click here to read in-depth VigRX Delay Spray review.
Promescent Desensitizing Delay Spray vs VigRX Delay Spray
Comparing the best lidocaine spray for premature ejaculation with the best benzocaine spray, it is quite easier and clear that the winner is benzocaine spray.
Why?
Due to near to no reported side effects and quick absorption time that does not make you wait for more than 15 minutes. You can use it a few minutes before sex and you are all set for a great sexual experience.
Several research studies have been conducted on the comparison of lidocaine vs. benzocaine in the field of dentistry. However, more research is needed in terms of their effectiveness in premature ejaculation.
What is the Best Lidocaine Spray for You?
So, what delay spray will you choose to delay ejaculation?
Lidocaine or benzocaine?
Well, it depends on your personal preference. However, I'd recommend going with the benzocaine delay spray as it has no side effects at all and works instantly. You can check more details on the official website here.
If you are not happy with it, you can get your money back with its 67-days money back guarantee.
You also have the option to go for lidocaine sprays. The Promescent delay spray is the best lidocaine spray for premature ejaculation. Click here to buy it from Amazon.
However, it doesn't come with a money back guarantee. The choice is yours. There isn't anything more important than sexual health.
Updated: April 2, 2023