ProSolution Plus is one of the best over-the-counter supplements for premature ejaculation. It is backed by scientific studies and clinically proven to reduce premature ejaculation by a whopping 64%. Not all pills to last longer in bed are backed by scientific studies, so ProSolution Plus is really an exception.
ProSolution Plus ingredients make it effective in treating premature ejaculation and helping men last longer in bed. How exactly it is made and what ingredients ProSolution Plus has?
Let's find out.
What is ProSolution Plus?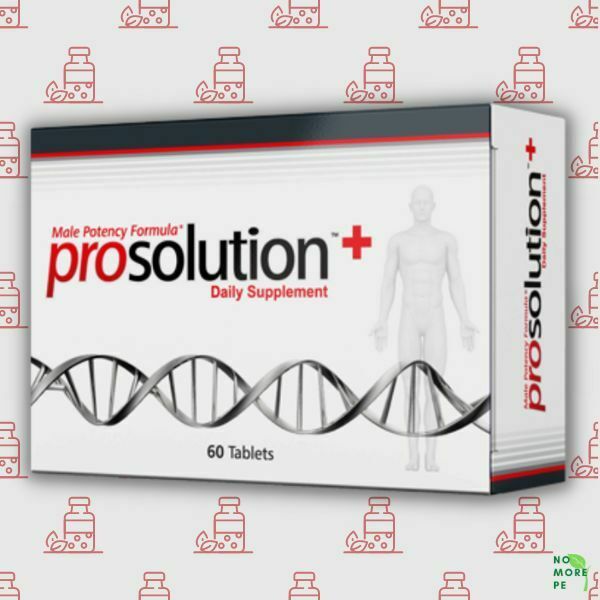 ProSolution Plus is a male potency daily supplement for premature ejaculation. It reduces premature ejaculation, increases ejaculation time, helps you last longer in bed, increases libido, and doctor recommended.
ProSolution Plus is manufactured by Leading Edge Health Inc. in the USA in a GMP facility. It is made from natural ingredients that are mostly herbs and plant extracts. This makes it risk-free with zero side effects.
A clinical study analyzed the efficacy of ProSolution Plus and found that it reduces premature ejaculation by 64% in men: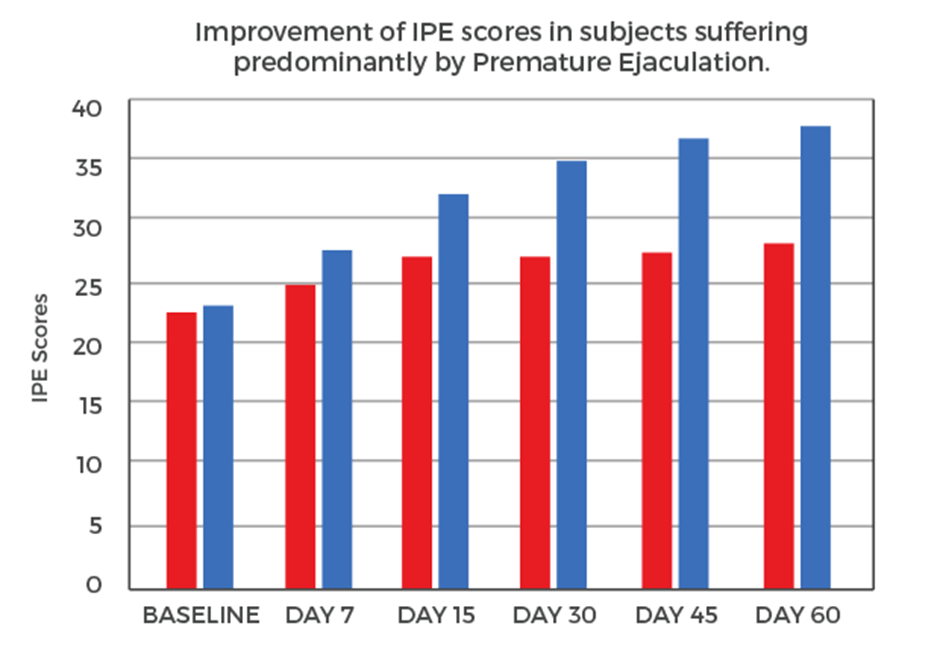 📖 Suggested Reading: Read more in our in-depth ProSolution Plus review
ProSolution Plus Ingredients
ProSolution Plus is made from natural ingredients that include:
Tribulus Terrestris
Withania Somnifera
Asparagus Adscendens
Mucuna Pruriens
Asteracantha Longifolia
Curculigo Orchioides
Asphaltum.
1. Tribulus Terrestris
Tribulus Terrestris or simply Tribulus is a tree with fruits that have spines and is often known as a puncture vine. It is an annual plant that grows in dry and warm areas. It is considered to have aphrodisiac properties as its leaves boost hormonal levels.
It is traditionally used to treat sexual disorders such as infertility and erection issues. Several studies reported that Tribulus may improve erectile dysfunction, erection, and libido leading to better sex desire and drive. A double-blind placebo-controlled study reported that Tribulus terrestris treats erectile dysfunction. Men who took Tribulus terrestris tablet for 12 weeks reported better erection without any side effects. Another study found that using Tribulus terrestris extract improves penis erection significantly.
A review study found that men who use Tribulus terrestris had better sperm quality. Consistent use of Tribulus terrestris improves male infertility. Another study reported similar results where Tribulus terrestris improve sperm concentration and morphology in men.
2. Withania Somnifera
Withania somnifera or ashwagandha is also known as the winter cherry or Indian ginseng. It is an herb that belongs to the ayurveda medicine system. Its aphrodisiac properties make it an exceptionally good herb for men and their sexual health.
Ashwagandha has a lot of scientifically proven benefits such as increased fertility in men, treating premature ejaculation, and boosting testosterone levels in men.
Here is a list of the scientifically proven benefits of withania somnifera:
It increases sexual pleasure and sex drive
Increases sperm count and semen quality
It improves fertility in men by increasing sperm count
Increases testosterone levels.
These benefits make it a must-have in ProSolution Plus.
3. Asparagus Adscendens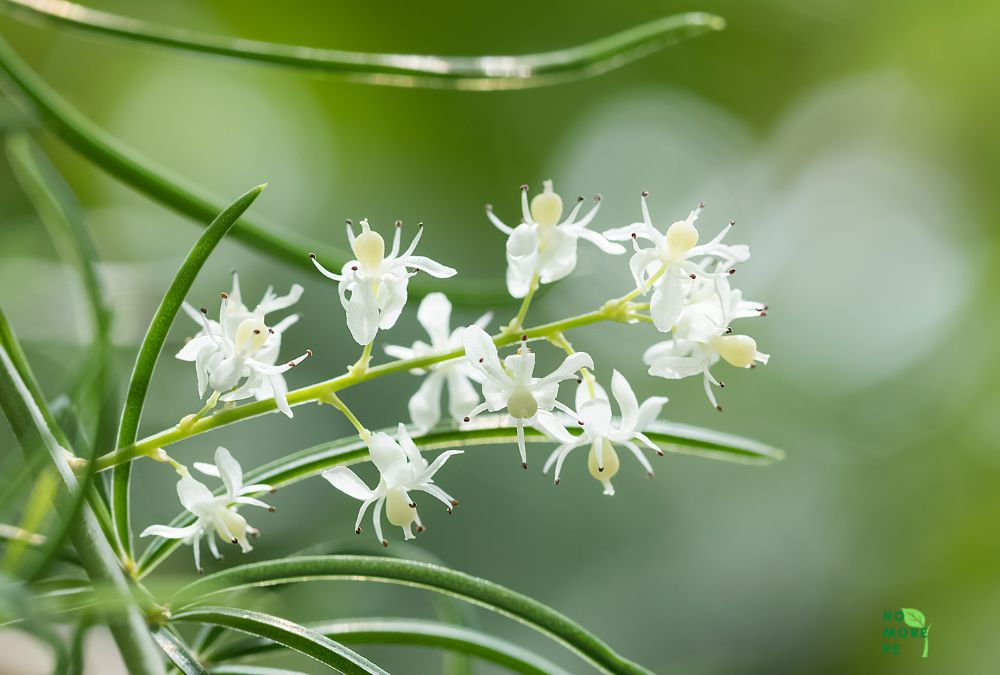 Asparagus adscendens, also known as shatavari, is an herb that is known to help fight stress. It is a crucial herb in the ayurvedic medicine system. It is used in ProSolution Plus to reduce emotional stress and inflammation.
However, there are several other properties of shatavari such as:
It has antioxidant properties that help improve erection and help men last longer in bed
A study reported that the use of asparagus adscendens helps manage stress
An animal study found that shatavari root extracts improve the immune system.
4. Mucuna Pruriens
Mucuna pruriens (or Fabaceae) is an herb that is popular for its sexual benefits for men. It goes by several names including velvet bean (including Bengal velvet bean, Florida velvet bean, Yokohama velvet bean, and Mauritius velvet bean) lacuna bean, monkey tamarind, cowage, Lyon bean, and cowitch.
It is known to improve male fertility due to its aphrodisiac properties as reported in this study. One study on rats found that Mucuna pruriens extract increases sexual activity in male rats and improves erection significantly.
There is a lack of scientific evidence on the efficacy of velvet beans on male sexual activity. Its traditional use in the ayurvedic medicine system can't be ignored as there is some research that supports its benefits for men's sexual health as explained by Khare in his book.
5. Asteracantha Longifolia
Asteracantha longifolia is the common name of Hydrophila spinosa or Hygrophila auriculata. It is another herb that's used in the ayurvedic system for its benefits. It goes by several names including kokilaksha, gokulakanta, Talimakhana, neeramulli, and vayalchulli.
It is used in ProSolution Plus due to its aphrodisiac nature. A study on male rats explored the effectiveness of Asteracantha longifolia and reported that it increases sperm count and improves semen quality significantly.
There are, however, no scientific studies on humans.
6. Curculigo Orchioides
Curculigo Orchioides (also known as kali musli) is known as black gold due to its numerous health benefits. Kali musli is used in the ayurvedic system for its aphrodisiac and adaptogenic properties. A review of the benefits of kali musli has outlined several health benefits including sexual benefits for men.
It is known to have several uses as it contains a lot of healthy compounds and nutrients, according to a study. However, there is a lack of clinical studies on the effectiveness of curculigo orchioides and how it helps men perform better in bed.
One study on male rats found that the use of kali musli improved erection in male rats, increased sexual frequency, increased semen quality and quality, and female rats were attracted to these male rats.
ProSolution Plus uses curculigo orchioides due to its sex-related benefits and antioxidant properties as reported in review studies.
7. Asphaltum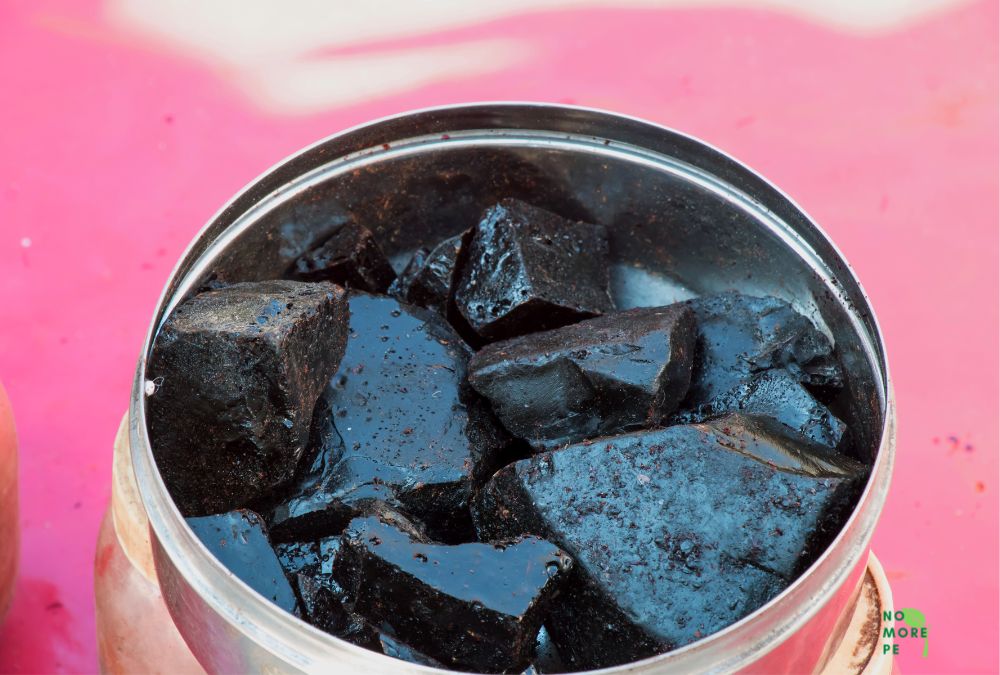 Asphaltum (bitumen mineral), commonly known as shilajit, is known as a super substance in the ayurvedic system due to its tons of health benefits. The key benefits include improved sexual performance in men, treating Alzheimer's disease, increased fertility, and improved heart health.
A clinical study reported that consistent use of shilajit can significantly improve fertility among infertile men. Infertile men who used shilajit for 90 days had a major increase in sperm count along with an increase in sperm motility.
Another clinical study found that men who take shilajit twice a day for 90 days have significantly higher testosterone levels. This translates to better sex drive, improved stamina, and better sexual performance.
📖 Suggested Reading: Shilajit for Premature Ejaculation: Does it Make You Last Longer in Bed?
Is ProSolution Plus Safe?
Yes, ProSolution Plus is safe. The ingredients in ProSolution Plus are all natural without any major side effects. It is, therefore, safe to use ProSolution Plus.
It is based on herbal medicines mostly from the ayurvedic medicine system and traditional Chinese and Indian medicine systems. The herbs and plant extracts used in ProSolution Plus are free from side effects and safe for use.
Who is ProSolution Plus Best For?
ProSolution Plus is best for men who want to:
Last longer in bed
Treat their premature ejaculation by delaying ejaculation
Improve erection quality and duration
Increase sex desire and drive.
Interested?
Click here to buy ProSolution Plus and take your sex performance to the next level.
Updated: January 12, 2023