Ayurveda is a natural medicine system that has its roots in India. It uses herbs, plants, and other natural ingredients and techniques to prevent diseases instead of curing them. Ayurvedic medicines are widely used to prevent premature ejaculation and is used as a natural home remedy for premature ejaculation. It uses herbal medicines, diet, exercise, physical therapy, meditation, and other methods. However, the main source is herbal medicines.
Vajikarana is the branch of ayurvedic medicine that specifically deals with psychological, physical, and sexual disorders involving early ejaculation, erectile dysfunction, decreased libido, and others. The vajikarana medications provide stability, strength, stamina, vitality, and nourishment to the sexual organs.
What are the best ayurvedic medicines to treat early discharge and even cure premature ejaculation? But first…
Do Ayurvedic Medicines Work for Premature Ejaculation?
A review study found the effectiveness of Ayurvedic medicines to cure several sexual disorders in men including premature ejaculation. The purpose of the Vajikarana branch is to make a man as sexually strong as possible: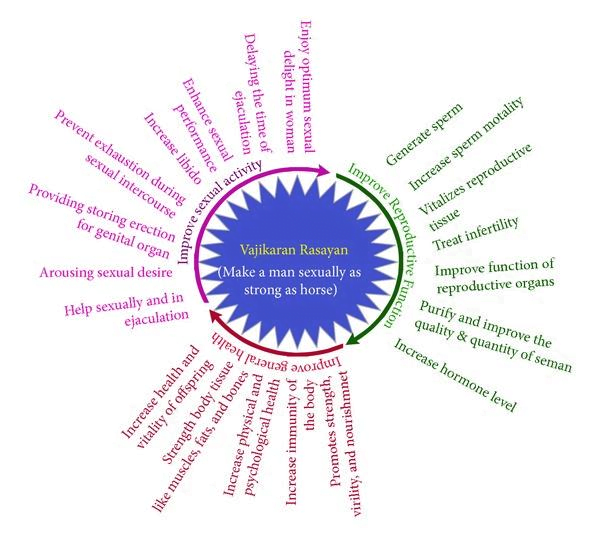 Whether these Ayurvedic medicines work or not is still unclear. The scientific data is limited and more research needs to be done to fully understand the impact of different herbs on controlling ejaculation in men.
However, these herbs are organic and have no side effects so people don't mind giving them a try. Even if an herb doesn't work, it won't have any significant negative impacts.
If you are planning to use ayurvedic medicines for premature ejaculation, you need to be cautious of two things:
These herbs mostly work by preventing the disease
It requires consistent and regular use. You can't expect instant prevention from any Ayurvedic medicine.
The Ayurveda medical system is based on herbs and natural treatment methods. These herbs don't act quickly. For example, if you take a painkiller to get rid of your headache, it acts quickly (30-60 minutes). Ayurvedic medicines don't work like this.
You have to use them consistently to see a positive impact.
📖 Suggested Reading: Try these delay sprays to instantly cure premature ejaculation and last longer in bed.
7 Best Ayurvedic Medicines for Premature Ejaculation
There are several techniques and herbal medicines that are used in the Ayurveda medical system to avoid early discharge and premature ejaculation in men. What exactly are these medicines and herbs that you can use to control ejaculation?
Here is a list of the top 7 herbs with scientific studies to help you get a better idea of how these work:
1. Eranda Moola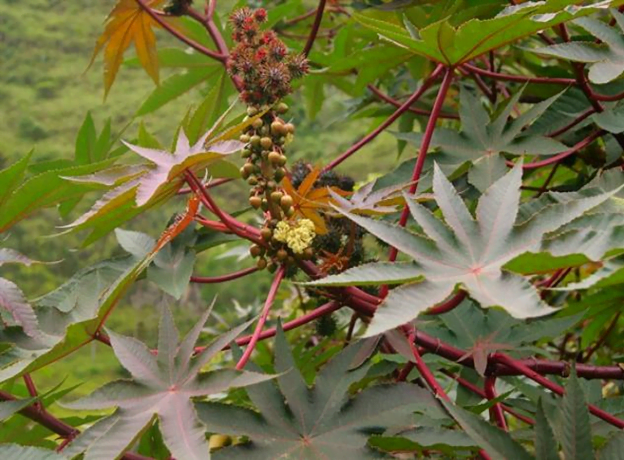 Eranda Moola (also known as eranda, castor, castor oil, castor beans, erand mool, and Ricinus communis) is an herb and plant derivative that is the best medicine to cure premature ejaculation in men. There are a few clinical studies like this that have found a positive impact of erand mool in curing early discharge. The study used it with another herb vanari kalpa to cure premature ejaculation in men. It was found that men who used the herbs for two months improved all of the following:
Intravaginal ejaculation latency time (IELT)
Voluntary control over ejaculation
Sexual satisfaction in both the partners
Significant reduction in performance anxiety.
Ricinus Communis is the scientific name of the castor oil plant so consuming eranda moola is easy. You can use castor oil organic capsules or use them in oil form. Here is a link to organic castor oil capsules on Amazon or grab oil for penis massage here.
2. Brahmi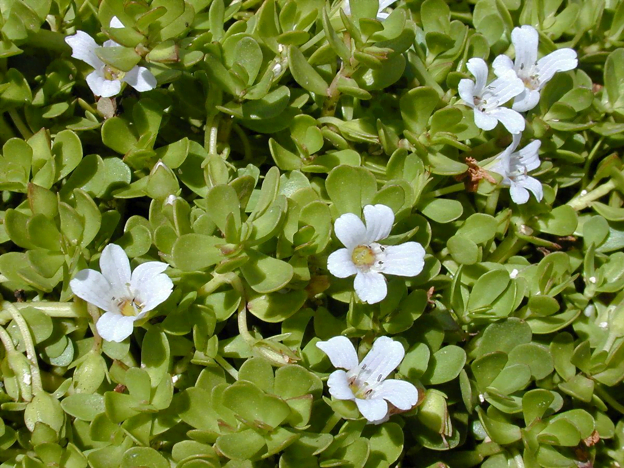 Stress and performance anxiety-related early discharge problems are best treated by Brahmi (also known as bacopa monnieri and bacopa). It has anti-anxiety and stress-relieving properties that are extremely helpful for men who feel extra pressure and anxiety due to premature ejaculation.
If the cause of premature ejaculation is related to stress and performance anxiety then Brahmi is the best Ayurveda medication that you shouldn't miss. A review study found it to be useful for patients with sexual inadequacy with little or no side effects.
Several studies have found Brahmi to be effective in improving cognitive function in humans, attention and cognitive processing, ADHD, ADHD in children, human memory, stress, multitasking and mood, anxiety and depression, and mental health.
So, Brahmi doesn't directly help you cure premature ejaculation but it will help you a lot in controlling its early discharge symptoms mainly stress, anxiety, depression, ADHD, and others. If you feel a lot of pressure on your nerves and feel stressed constantly, try using the Bacopa Monnieri supplement that is easily available in the form of OTC capsules.
Here is a link to all-natural Bacopa capsules that you must try. 
3. Gotu Kola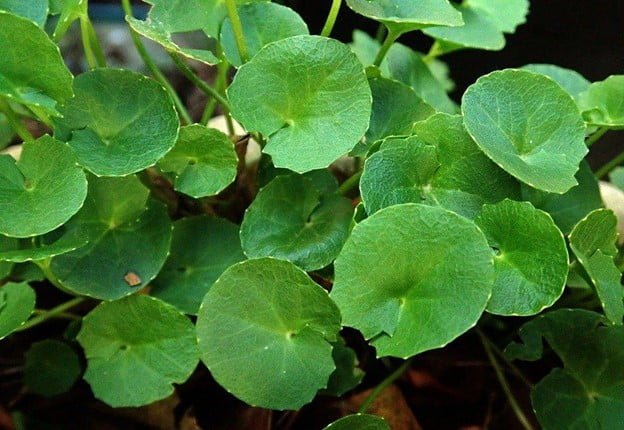 Gotu kola, also known as mandukaparni, Centella asiatica, Indian pennywort, kodavan, and Asiatic pennywort, is considered an authentic ayurvedic medicine for premature ejaculation. It is a neuroprotective herb widely used in several herbal supplements. The supplements use plant leaves that are tasteless and odorless so you won't get any taste when consuming gotu kola.
It doesn't specifically treat early discharge problems in men. However, it makes your body and mind stronger with consistent use and you are least likely to have premature ejaculation. It also cures stress and anxiety so it is useful in treating premature ejaculation symptoms.
Studies have shown that it can boost cognitive function, memory, anxiety and stress, wound healing, the body's ability to reduce stretch marks, sleep quality, and blood circulation.
It helps your body and mind in several ways by promoting overall body health and stamina. This is a reason why gotu kola is used in supplements a lot. You can use it in the form of natural capsules. Here is a list of the best gotu kola capsules on Amazon.
4. Amalaki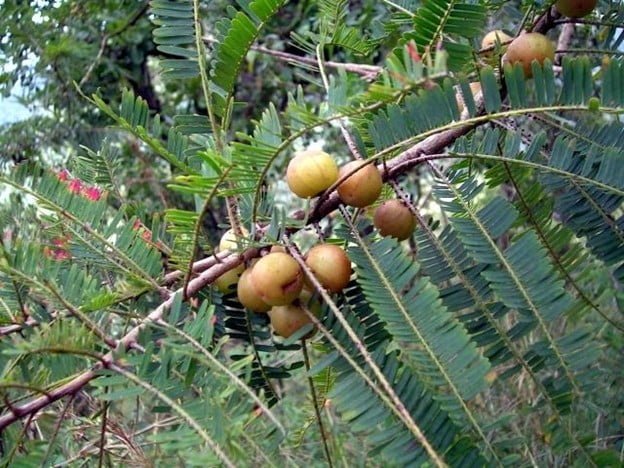 Amalaki, also known as Phyllanthus emblica, amla, Emblica officinalis, Malacca tree, emblic myrobalan, Indian gooseberry, myrobalan, and emblic, is used as an active ingredient in several early discharge ayurvedic medicines. It is extracted from Indian gooseberry trees and is known as amla locally.
It is revealed to enhance libido due to its anti-cancer, antioxidant, and analgesic properties. Immune-boosting characteristics and anti-aging effects are hallmarks of amla fruit and it is considered the mother of all herbal medications.
You can consume organic Amalaki powder on an empty stomach to get better control over ejaculation. Check out this list of the top-rated organic amla powders on Amazon.
5. Jaiphal
Jaiphal, also known as Myristica fragrans, is known in English as nutmeg, fragrant nutmeg, or true nutmeg. Jaiphal and javitri are two different species of the same plant. The nutmeg fruit usually matures in July and August which is also the monsoon season. It is used widely in traditional medicine as a treatment for loss of libido, weak sexual desire, and early discharge problems.
A study tested the impact of Myristica fragrans extracts on the sexual performance of rats. It was found to be effective in improving erection, sex drive, frequency, and ejaculation timing. There are no known studies that were conducted on humans. However, jaiphal is used extensively in Ayurvedic medicine to treat sexual issues in men.
If you want to use nutmeg in organic form, you can grab organic powder from Amazon here.
6. Ashwagandha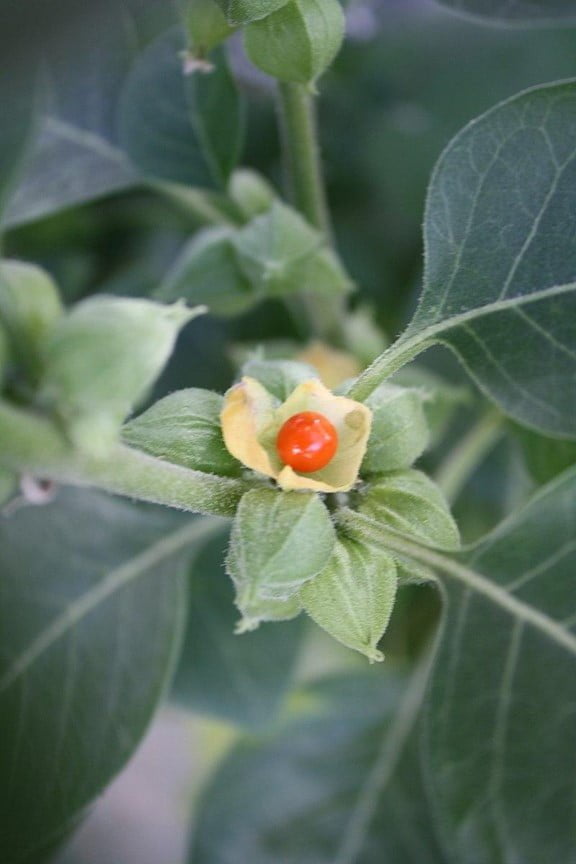 Ashwagandha, also known as Withania somnifera, Indian ginseng, winter cherry, and poison gooseberry, is an ancient herb that is found in India, the Middle East, and Africa. It is one of the key medicinal herbs used in the Ayurvedic medicine system for its benefits.
It improves men's sexual performance in several ways. Different studies show how ashwagandha can help you perform better in bed with full control over ejaculation:
It improves semen quality that boosts male fertility
It regulates reproductive hormone levels in infertile males
Muscle strength and recovery
Positively impacts brain function and memory.
Ashwagandha increases testosterone and helps you last longer in bed by controlling ejaculation. You can easily buy organic ashwagandha in capsule form for daily use from Amazon. Here is a list of the best ashwagandha capsules to choose from.
7. Kaunch Beej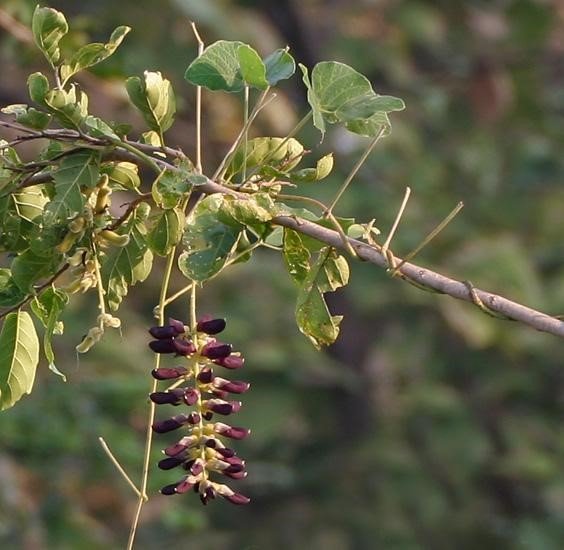 Kaunch beej or cowhage (in English), also known as velvet bean, Mucuna pruriens, monkey tamarind, cowage, cowitch, Lyon bean, and lacuna bean, is used in ayurvedic medicine to increase male sexual power and desire. It also improves the quality and quantity of semen because of its vrushya (aphrodisiac) properties. It is also reported to be influential in the treatment of Parkinsonism.
A study found that the use of cowhage improves sexual behavior in men, libido, sperm quality, and hormonal levels. Another clinical study found that using 5 grams of Mucuna pruriens per day can significantly improve sperm quality in infertile men and reduces stress. Two studies found that it can prolong sexual intercourse.
You can consume kaunch beej in capsule or powder form. Here is a link to the best organic Kaunch beej capsules and powders on Amazon.
Where to Begin?
Ayurvedic medicines are OTC and you can get them easily online so getting started isn't a problem.
The big question is: Which medicine to use?
I'd recommend picking one that best suits your needs. I have listed the benefits with scientific studies for all the herbs with links to relevant capsules and powders. Pick the one that you think aligns with your requirements.
What's important is that you must use one herb at a time. Don't use multiple herbs simultaneously. Pick one and stick with it for a few good months. Don't expect results overnight.
As mentioned, these herbs require time.
Use the herb consistently to see how it helps you deal with premature ejaculation.
If you need an instant solution to premature ejaculation, try delay sprays, delay wipes, delay oil, or condoms.
Updated: August 19, 2023