This post contains affiliate links. We earn commissions if you buy through an affiliate link with no additional cost to you. Read full disclosure here.
Watermelon does help you last longer in bed as it contains key nutrients that are scientifically proven to treat premature ejaculation (PE). It is a decent source of magnesium, folate, and zinc which are known to help in the management of PE.
Keep reading to find out how much watermelon you should consume on a daily basis to last longer in bed…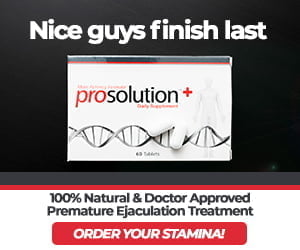 What is Watermelon?
Watermelon is a sweet and juicy fruit that belongs to the Cucurbitaceae family. It is, botanically, a berry and has more than 1,000 varieties across the world. Watermelons are a rich source of several nutrients that provide you with several health benefits.
The nutritional value of 100 g of watermelon is as follows. (To give you an idea of how much 100 g of watermelon is, a normal-sized cup of diced watermelon is approximately 152 g, so 100 g of diced watermelon is less than a cup):
Water: 91.4 g
Energy: 30 kcal
Carbohydrates: 7.55 g
Sugar: 6.2 g
Calcium: 7 mg
Magnesium: 10 mg
Potassium: 112 mg
Vitamin C: 8.1 mg
Zinc: 0.1 mg
Folate: 3 µg.
Watermelon Health Benefits
Here are the major health benefits of watermelons endorsed by science:
Does Watermelon Help You Last Longer in Bed?
Yes, watermelon helps you last longer in bed. It helps you manage and treat premature ejaculation by providing your body with necessary nutrients that are scientifically proven to improve PE in men.
Watermelon contains magnesium, zinc, and folate which are scientifically proven to make you last longer in bed by treating PE.
Magnesium reduces the risk of premature ejaculation significantly. This is proven in multiple clinical studies. Magnesium deficiency is more likely to cause premature ejaculation while an increased intake of magnesium improves ejaculatory muscles and makes it easy for men to last longer in bed. Higher levels of magnesium can treat premature ejaculation.
Zinc has several health benefits for men backed by scientific evidence. Studies have shown that zinc boosts testosterone levels, sex drive, improves sperm health, helps with erectile dysfunction, and treats premature ejaculation.
Folate (folic acid) plays a major role in the treatment of premature ejaculation. Multiple studies reported the sexual health benefits of folate for men and its ability to cure premature ejaculation including lifelong PE. Folate works alone as well as in combination with other PE treatment methods like antidepressants or herbal medicines.
Studies have shown that when folate is used with herbal medicines (like ProSolution Plus), it can treat lifelong (permanent) premature ejaculation by increasing ejaculation duration from 73 seconds to 102 seconds in 3 months with no adverse effects.
Watermelon provides you with a decent amount of these three key nutrients. It might not meet the daily value for zinc, folate, and magnesium, but watermelons help you reach daily value.
It is safe to say that watermelon, through its nutrients, helps you last longer in bed and makes it easy for men suffering from PE to overcome this sexual disorder.
How Many Watermelons Should You Eat for Premature Ejaculation?
The recommended watermelon consumption per day is 1.5-2 cups of diced watermelons. This equates to 228-304 g of watermelon per day.
This is based on the recommendations of USDA.
If you are taking up to 300 g of watermelon per day or up to 2 cups of dice, it is considered good and you will be able to get enough nutrients (especially magnesium, folate, and zinc) from watermelons to help you cure premature ejaculation.
How quickly will you be able to see improvement in premature ejaculation?
It depends.
As a ballpark figure, if you have consumed watermelon daily, regularly for 2-3 months, you will be able to see an increase in ejaculation timing.
It is more about how regular you are. If you are taking watermelons daily or 4-5 times a week, that's considered good.
Stick with it and you will see results.
Watermelon and Premature Ejaculation
Watermelon is a nutritious and tasty berry (you could call it fruit) that has a lot of health benefits. But if you are suffering from premature ejaculation, watermelon is a goldmine for you.
It provides your body with zinc, folate, and magnesium that make it easy for you to fight PE and overcome deficiencies. It doesn't matter whether you are suffering from secondary or primary PE, these three nutrients can help you manage both types of premature ejaculation.
If you are not suffering from PE, you can still benefit from watermelon. It can make you last longer in bed because the nutrients have been linked with ejaculation duration in several clinical trials.
You have to be consistent.
Eating watermelon a few hours before intercourse or eating it on and off might not help at all.
If you need an instant increase in ejaculation duration, watermelon isn't a nice option. In this case, you should try desensitizing products like VigRX Delay Spray that give you instant results with no adverse effects. You can significantly delay orgasm by spraying 1-3 pumps of VigRX Delay Spray 5-15 minutes before intercourse.
Updated: August 29, 2023