This post contains affiliate links. We earn commissions if you buy through an affiliate link with no additional cost to you. Read full disclosure here.
VigRX Delay Spray is the leading premature ejaculation spray for men that has helped thousands of men in improving the quality of sexual intercourse. It is made from 17 popular ingredients that include herbs, plant extracts, and natural ingredients. Despite its natural formulation, a lot of men aren't sure if it is 100% safe to use. This article covers all the VigRX Delay Spray side effects and makes it easy for you to decide if it is the right choice for you.
VigRX Delay Spray Side Effects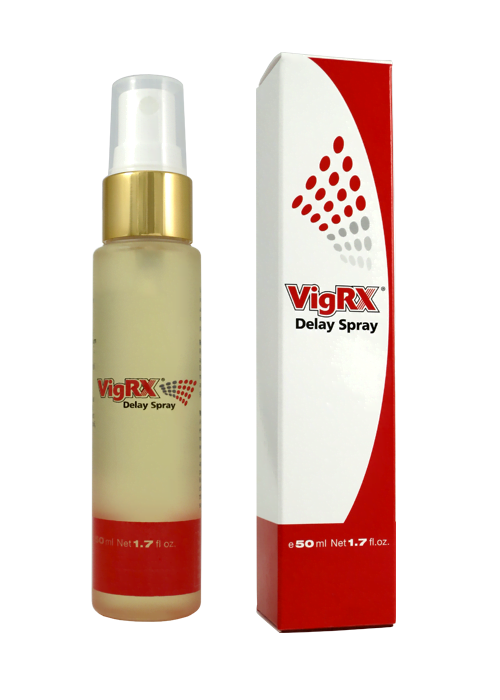 As often claimed, VigRX delay spray might not be 100% free from side effects. It does have a few side effects that you must know before you use it.
To fully understand the possible VigRX delay spray side effects, you need to know its ingredients. Here is a list of the ingredients with possible side effects:
Propylene glycol (Skin burning, redness, and irritation)
Benzocaine (Skin burning, itching, stinging, redness, swelling, and blistering)
Licorice (No side effects when taken in small quantities)
Cinnamon (No side effects)
Panax Ginseng (Rash and allergic reaction)
Raspberry (No side effects)
Ginkgo Biloba (Headache and skin irritation)
Paeonia Albiflora Root Extract (No side effects)
Wild Yam (Skin irritation)
Black Cohosh (Skin rash)
MACA (No side effects)
Damiana (No side effects)
Potassium Sorbate (Skin irritation)
Cherry Flavor (No side effects)
Calcium Saccharin (No side effects)
Sodium Hydroxide (No side effects when used in controlled quantity)
Citric Acid (No side effects).
Benzocaine is the main desensitizing agent used in the VigRX Delay Spray which is a mild anesthetic. It is used to reduce the sensitivity of your penis. Benzocaine is an FDA approved topical anesthetic, so it is safe to use but isn't free from side effects.
Being the active ingredient in the VigRX Delay Spray, you need to be cautious of its side effects and dosage. Here is a list of possible side effects of benzocaine that you might experience after using VigRX Delay Spray:
Burning
Stinging on skin or penis
Itching
Redness
Swelling
Dry white flakes on the skin
Blistering
Infection.
These are all minor and uncommon side effects. Most people don't suffer any issues when applying benzocaine to the penis in controlled quantities (as recommended by FDA). VigRX delay spray follows FDA instructions, so it is least likely to cause any negative effects.
Read about FDA approval and instructions on benzocaine here.
So, the main side effect you might experience after using VigRX Delay Spray is related to skin irritation, burning, and itching. You will feel it almost immediately or after a few minutes. In case you feel any of these or any other side effect in your penis, wash it with soap immediately.
And stop using it.
What Percentage of People Experience VigRX Delay Spray Side Effects?
The probability of you experiencing any side effect after using VigRX Delay Spray (or benzocaine the main active ingredient used in the spray) is 0.97%.
Only one in 100 men experienced the negative effects of the spray. This is quite low.
This is based on the results from a large-scale study of 2,978 patients. The results revealed that less than 1% (0.97%) of the patients reported negative side effects of local anesthetic. This is due to the allergy to local anesthetics.
This means you will only suffer skin irritation or any other negative effect after using VigRX delay spray if you are allergic to local anesthetic (in this case benzocaine).
If you are not allergic, you can use VigRX delay spray safely.
How to Minimize VigRX Delay Spray Side Effects
Allergy to topical anesthetic isn't the only reason that might lead to negative effects. If you use VigRX Delay Spray in large quantities, you might experience skin irritation or redness even if you aren't allergic to benzocaine.
You can minimize the side effects of VigRX delay spray if you follow these guidelines:
Start with a single spray
Increase the number of sprays in steps. If a single spray doesn't show desired results, add one more spray, and so on
Do not spray more than 10 times on your penis at a single time. This limit is enforced by FDA. Do not go over 10 sprays.
Stick with a low dose and keep the number of sprays to a minimum to avoid side effects.
Can You Use VigRX Delay Spray Daily?
Yes, you can.
The only requirement is that you shouldn't spray your penis more than 10 times a day. If you are following the instructions and not using VigRX Delay Spray excessively, you can use it daily without an issue.
You will face issues and side effects only when you will increase its dosage.
How to Know if You Are Allergic to VigRX Delay Spray?
If you are using VigRX Delay Spray for the first time and you aren't sure if you are allergic to benzocaine, you can do a patch test.
Here is how to do it:
Apply 1-2 sprays of VigRX delay spray on the inside of your arm or the back side of your leg
Leave it for at least 30 minutes
Notice any side effects on your skin such as irritation, redness, itching, or any other side effect from the list above
If you don't feel any major or minor side effects on the skin, you aren't allergic to benzocaine and you can safely use VigRX Delay Spray on your penis
In case of irritation or any other issue, wash your skin with soap and avoid using VigRX Delay Spray as it indicates an allergic reaction.
This simple test will help you identify how your skin responds to VigRX Delay Spray and should you apply it to your penis to delay ejaculation or not.
VigRX Delay Spray is Generally Safe
With less than 1% of people having allergic reactions from topical anesthesia like benzocaine, VigRX Delay Spray is quite safe. The side effects are minor with no major issues. It is, therefore, safe to use.
If you have any known skin allergies from the anesthetic or any other ingredient listed above, you should avoid using it.
If you are unsure, do the patch testing as suggested to see if it will cause any skin issues.
However, it is safe to use as most of the men who use VigRX Delay Spray don't suffer from any harmful effects.
Click here to buy VigRX Delay Spray from the official website and check it out yourself.
Updated: February 17, 2023