This post contains affiliate links. We earn commissions if you buy through an affiliate link with no additional cost to you. Read full disclosure here.
Spices have a lot of benefits that make them a must-have for daily use. But did you know that some spices make you last longer in bed? Spices offer a wide range of sexual benefits to men. As home remedies treat premature ejaculation, spices can hep you enjoy better sex and delay ejaculation with full or partial control.
An understanding of spices can help you increase your ejaculation timing by using the right herb. We have covered the best spices to last longer in bed below to help you pick and choose the ones that matter the most.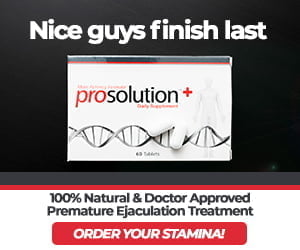 What is a Spice?
A spice is any plant substance including seed, fruit, bark, and root that is used to enhance the flavor or color of food. Spices are dried and crushed. The spices have health benefits too that make them much more than flavoring and coloring substances.
Don't confuse spices with herbs.
Herbs are leaves and mostly come from plants with non-woody stems. Herbs have mild flavor while spices have strong flavor due to crushed portions of a plant that are rich in minerals and oils.
5 Spices to Last Longer in Bed
Here is a list of the spices that make you last longer in bed:
1. Yohimbine
Yohimbine, also known as quebrachine, is extracted from an evergreen plant known as pausinystalia yohimbe (an African plant). Yohimbine is considered to be an aphrodisiac (a substance that increases sexual desire). It is scientifically proven to help with premature ejaculation and improves ejaculation duration in males.
It is used as a dietary supplement but biologically, yohimbine is a spice as it is a root extract of a plant.
A study analyzed the impact of yohimbine on orgasmic dysfunction and found it to be effective in treating orgasm-related issues. The participants had either fertility issues or ejaculation problems. More than half of the participants were able to have orgasms and improve ejaculation duration.
A 1991 study on dogs reported that yohimbine has an impact on the dog's ejaculatory function and it significantly improved ejaculation duration. Later another study in 2005 endorsed the same results in a clinical study conducted on male dogs. Yohimbine was reported to help improve ejaculatory function at low doses. A 1999 study reported that yohimbine has the potential to treat premature ejaculation and help men last longer in bed.
These studies show that yohimbine is an ideal spice to be used in meals and foods. The best thing is that you can use it in dietary supplement form instead of spice.
Shop for yohimbine supplements.
2. Fennel Seeds
Fennel (Foeniculum Vulgare) is a flowering plant that's used in dishes as an herb. Its seeds are used as a spice due to their flavor and health benefits. Fennel seeds are used extensively for their taste, smell, and essential oils.
Fennel seeds are a rich source of magnesium. A 100 g of raw fennel seeds includes 17 mg of magnesium. And this is a reason why fennel seed is the best spice to last longer in bed.
Magnesium is associated with premature ejaculation. A study reported that a lack of magnesium in the male body leads to premature ejaculation. You need to supply your body with magnesium to last longer in bed. And fennel seeds are a great source of magnesium that you can use in multiple ways.
Here are the best ways you can use fennel seeds to last longer in bed:
Add fennel seeds to your meals and dishes. This gives a nice taste and aroma to your meals
Try fennel seed tea. Add a spoon of fennel seeds in hot water, add 2 tablespoons honey, and you have a nice and healthy tea ready to make you rock in the bed
Adding a small number of fennel seeds to your tea, coffee, or other hot drinks is a nice way to consume fennel seeds to last longer in bed.
3. Cardamom
Cardamom (ilachi), also known as cardamon or cardamum, is a spice made from different plant seeds from the Zingiberaceae family that are native to South Asia and Indonesia. It is used for its taste and aroma in foods and several dishes.
Cardamom helps you last longer in bed. It is a rich source of magnesium and zinc. A 100 g of cardamom contains 229 mg of magnesium and 7.47 mg of zinc. Both magnesium and zinc are extremely helpful in the treatment of premature ejaculation and help you last longer in bed. Zinc is scientifically proven to help men last longer in bed.
The nutrients in cardamom make it an ideal spice for men who want to delay ejaculation and enjoy sex longer.
You can use cardamom in multiple ways to treat premature ejaculation:
Adding 3-5 cardamoms to your meals will give them a nice taste and aroma
Add 1-2 cardamoms to your tea
Chew raw cardamom for a nice fragrance and minty taste.
4. Nutmeg
Nutmeg (Myristica fragrans Houtt) is a spice that's derived from the seeds of Myristica fragrans which is a native species of Indonesia. Nutmeg is used in the form of whole seed and ground form for its nutty taste.
It is a rich source of several nutrients including magnesium and zinc. A 100 g of nutmeg has 183 mg of magnesium and 2.15 mg of zinc. Several studies have reported the importance of magnesium and zinc for the treatment of premature ejaculation. This is a reason why nutmeg spice should be your top preference for lasting longer in bed.
Nutmeg is also scientifically proven to increase libido. Though no studies have been conducted on humans, nutmeg increases sex drive in rats.
A study reported that nutmeg doses significantly increased the mating performance of male mice and improved their sexual behavior due to its aphrodisiac properties. Another study reported similar results. The sexual activity in male rats increased significantly after taking doses of nutmeg. The rats performed well across all the sexual performance metrics extremely well without any side effects.
Nutmeg makes you last longer in bed, treats premature ejaculation due to zinc and magnesium, and will increase your sex drive and sexual performance.
How to use nutmeg?
Here are the best ways to use nutmeg for premature ejaculation:
Add it to your meals and dishes
Adding it to your drinks like coffee, tea, and smoothies in small quantities will enhance the taste
Add grounded nutmeg over cereals and fruits for a nice nutty taste.
5. Cayenne
Cayenne pepper is a hot chili pepper used in meals and dishes for flavoring, coloring, and spice. It is one of the few peppers that have sexual benefits, and it helps you last longer in bed.
A study reported that cayenne improves blood circulation in the penis and improves erection. It may also treat premature ejaculation that's caused by erectile dysfunction. It improves ejaculation and orgasm in males.
The scientific evidence on the effectiveness of cayenne and premature ejaculation is scarce. We need more evidence to better understand the link between cayenne and lasting longer in bed.
Shop for cayenne pepper powder and supplements.
Other Spices and Their Impact on Premature Ejaculation
There are several other spices (and some herbs reported as spices) that are perceived to be good for premature ejaculation. The benefits of the following spices aren't backed scientifically and there is no scientific evidence that these spices will help you last longer in bed:
Mondia whitei (No scientific evidence found)
Kali and Safed Musli (Musli is an herb)
Eurycoma longifolia (It is an herb)
Maca (It is a vegetable)
Mucuna pruriens (It is a plant)
Dodder seed (No scientific evidence found)
Panax ginseng (It is an herb)
Fenugreek seed (No scientific evidence found. However, the fenugreek herb might have some sexual benefits that it boosts testosterone levels in men as mentioned here and here, but it is not related to premature ejaculation)
Saffron (No scientific evidence found)
Basil (It is an herb).
Final Words
Spices are quite helpful in changing the taste and smell of your foods. At the same time, spices provide you with unique benefits. If you want to treat premature ejaculation, you can start using spices that are backed by scientific evidence to do so.
Use these 5 spices to last longer in bed as per your taste. Add these to your meals and use them consistently. If you want to see results, be consistent. Don't expect results in a few days. Give them time and you will see positive results.
Updated: August 29, 2023