This post contains affiliate links. We earn commissions if you buy through an affiliate link with no additional cost to you. Read full disclosure here.
Myhixel is a solution to treating premature ejaculation (PE) that comes with a device, app, and online consultation. It uses a mix of multiple scientifically proven PE treatment methods to help men last longer in bed.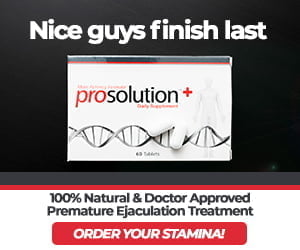 Does Myhixel work and treat premature ejaculation?
In its current state, Myhixel isn't the best option to treat premature ejaculation. It can help you improve your ejaculation duration with more control over ejaculatory muscles and via behavioral therapy, but it won't permanently treat PE.
The good thing: It has no side effects.
The bad thing: It is too expensive, and the device and app have a lot of bugs.
Should you use it?
Probably not.
Read this Myhixel review to find out how it worked for me, what it is good at, the major issues in the device, and why you should think twice before buying it.
What is Myhixel?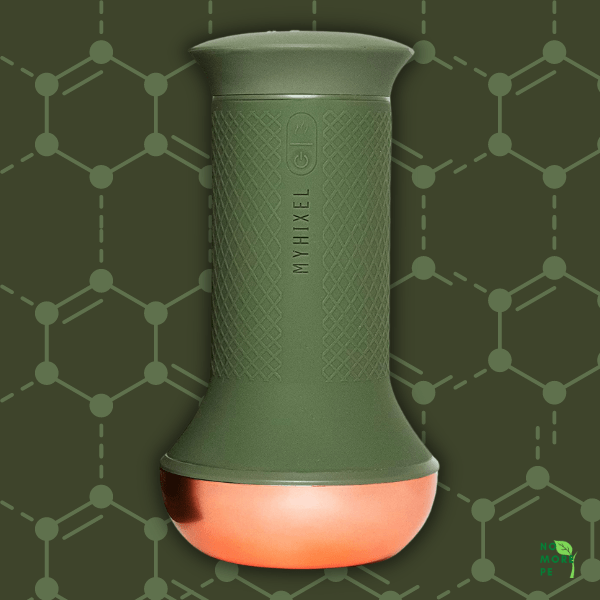 Myhixel is a device that helps you increase your intravaginal ejaculatory latency time (IELT) or simply ejaculation duration. The device comes with a mobile app and an 8-week training program that trains you to improve ejaculatory control and last longer in bed.
You get the device and access to the mobile app. The online consultation is optional and comes at an additional cost.
Myhixel was founded by Patricia López who has intensive experience in sex tech and worked previously in Fleshlight.
So, Myhixel is essentially a pleasure device coupled with an app and optional medical consultation where you learn to control ejaculation via cognitive behavioral therapy (CBT).
How Does Myhixel Work?
Myhixel works in multiple ways to treat premature ejaculation and increase your ejaculation duration:
You need to answer a few questions to begin with. Your answers help create a customized training program for you. The questions include your ejaculation time, your ability to control ejaculation, stress and anxiety, performance pressure, etc.
The Myhixel device works as a masturbation device that trains your penis to better understand stimulation and vaginal conditions. You need to use Myhixel device 3x a week. You need to answer a few questions after your masturbation session that helps you better understand your body and mind
The app has all the data about you, your training program, and other stats. It uses gamification for masturbation
The online consultation is optional where you get access to therapy sessions from experts that help you deal with premature ejaculation and the issues you are facing.
The duration of the training program is 8 weeks, and it helps you increase ejaculation duration by 7x. This is based on scientific studies, and we know that masturbation and behavioral therapy both work as a treatment for premature ejaculation.
A 2016 study reported that the use of a male masturbation device helps treat premature ejaculation. Men who used the device had a significant increase in their ejaculation duration along with an increase in sexual satisfaction.
A 2011 study evaluated and reviewed different treatment methods for premature ejaculation and found behavioral therapy useful in curing PE. A 2015 systematic review analyzed behavioral therapies for the management of premature ejaculation and reported that physical behavioral therapies are effective in treating PE especially when coupled with drug treatments.
So, masturbation and behavioral therapy are both scientifically proven treatment methods for PE. Myhixel provides you with both a nicely packed 8-week training program and online consultation.
My Experience with Myhixel
My experience with the Myhixel device was OK.
Getting started with the device and app was easy. I had to answer a few questions in the app and the device was ready. I have Myhixel I which is the green device that does not connect with the mobile app which means you have to enter data manually in the app.
The device is soft, but it isn't user-friendly. Or, I should say masturbation-friendly. The vibration function isn't effective. The vibration isn't up to par as I didn't feel it much. Myhixel device is supposed to create temperature and conditions similar to a vagina so you can learn to control stimulation and ejaculation. But I didn't feel vagina-like temperature or even conditions.
The gamification experience of the app is worth mentioning. It does help you with stamina, stimulation, and ejaculatory control. But again, you have to be in the moment to get the most out of the device. For example, it guides you on how to contract your pelvic floor muscles during penetration into the device. The activities are listed in the app based on your progress.
The device does not have a motion sensor which means it doesn't know when you have ejaculated. You have to add details of the ejaculation time manually in the app. It then asks a few questions related to your experience and muscles. Answering these questions accurately is problematic and I am not sure what effect it'd have on the training program if I can't answer a question correctly.
The device isn't waterproof, and you have to wash it carefully. Taking out the inner part and then washing it is a bit problematic. It is not easy, I should say.
Overall, the masturbating experience was OK. The vibration and heating inside the device need improvement.
I'm not a regular user. Just used it once for testing.
Myhixel I Vs Myhixel II
There is an updated version of the Myhixel device (under progress on Indiegogo) which is known as Myhixel II. Most of the issues in the Myhixel I device have been addressed and fixed in the upgraded version (according to the company). The first batch was officially shipped to the Indiegogo backers in the first week of March 2023.
So, there is no information at this time on how effective Myhixel II would be. We have to wait, and I'd try to borrow the upgraded device which has blue color from a friend who is expected to receive it in the first batch.
Here are the major differences between Myhixel I and Myhixel II devices:
| Feature | Myhixel I | Myhixel II |
| --- | --- | --- |
| Bluetooth connectivity | No | Yes |
| Automatic data collection | No | Yes |
| Personalized app experience and training program | Yes | Yes |
| Real-time tracking | No | Yes |
| Data protection | Partially | Yes |
| Artificial intelligence for app customization | No | Yes |
| Warming system activation time | 10 minutes | 5 minutes |
| Vibration sensor | Yes | Yes |
| Waterproof | No | Yes |
| Speed sensors | No | Yes |
As you can see, a lot of upgrades are offered with additional perks and accessories such as a cleaning kit, care box, extra sleeve, etc. The mobile app is also updated, and it now uses AI to personalize training program based on your progress.
Price
The starting price of the Myhixel device is $230 which includes Myhixel I and the Play TR app. It is known as Myhixel TR which doesn't include online consultation.
Myhixel Med is priced at $300 which includes Myhixel I, the Play Med app, and online consultancy.
The updated version of the Myhixel device and app has a starting price of $299 which includes Myhixel II and the Control app. It is known as Myhixel Control where both the app and device are updated (as discussed above).
This price jumps to $394 with online consultancy and digital content that includes Myhixel II, Control app, online consultancy, and digital content.
Here is a breakdown of the pricing structure of Myhixel:
| Product | What's Included | Price |
| --- | --- | --- |
| Myhixel TR | Myhixel I and Play TR app | $230 |
| Myhixel Med | Myhixel I, Play Med app, and online consultancy | $300 |
| Myhixel Control | Myhixel II and Control app | $299 |
| Control + Clinic + Academy | Myhixel II, Control app, online consultancy (clinic), and academy (online content) | $394 |
Pros and Cons
Pros
Scientifically proven and tested method to treat premature ejaculation
FDA class 2 medical device
The device replicates the vagina by creating appropriate conditions to improve stimulation
It helps you increase ejaculation duration without any medicine or numbing product
Proven to increase ejaculation duration by a whopping 7x
Works for anyone who wants to last longer in bed
No known side effects
Easy to wash device
Online consultancy and personalized exercises via the app make it highly effective
The device and app are updated for improvement and to meet customer expectations.
Cons
It is expensive
The device is essentially a masturbation device that helps you control your ejaculation
The heating system of the device takes too long to create vagina-like conditions (around 10 minutes)
There isn't any guarantee offered with the device that it will increase ejaculation time. The results vary significantly from person to person
Myhixel device isn't pocket friendly and it's hard to clean
The existing TR app doesn't connect with the device. You have to input data manually in the app.
Does Myhixel Work?
The device works, but it needs a lot of improvements.
The device helps you masturbate and do pelvic floor exercises along with other exercises. You can do all this without any device. The behavioral therapy that you get via online consultation is also helpful but at the end of the day, you have to manage ejaculation and ejaculatory reflex yourself.
Myhixel assists you in masturbating and exercising.
The effectiveness of the device that I used (Myhixel I) wasn't impressive. It needs a lot of improvements which are now addressed in the upgraded device (Myhixel II). So, you can expect better results from the new device and app.
The results might vary a lot as it requires consistency and commitment. For example, you might perform extremely well with the device on, but you might ejaculate within a couple of minutes during vaginal penetration. Masturbation does help but it isn't a permanent cure for premature ejaculation.
If you are OK with investing over $200 in a device and online consultation, you are good to go. But do not expect immediate and long lasting results.
In its current state, Myhixel might not be a great option for treating premature ejaculation.
Who Should Use Myhixel?
Myhixel is best for:
Men who are suffering from premature ejaculation and need a reliable solution with behavioral therapy
Men who have used other methods to last longer in bed (such as topical products, home remedies, supplements, behavioral techniques, etc.) which didn't work
Men who want to last longer in bed but aren't suffering from PE
Men who don't have the time to stick with behavioral techniques to control ejaculation
Men who aren't price conscious.
Myhixel Alternatives
Here are the best alternatives to Myhixel that are useful in treating premature ejaculation and making you last longer in bed:
1. Topical Products
If you need an immediate solution to PE, give a try to a desensitizing product. The topical products work best for delaying ejaculation as they contain a local anesthetic that reduces the sensitivity of your penis. A normal numbing product works in 5 to 15 minutes which means you have to apply it on your penis at least 15 minutes before sexual intercourse, and you will be ready for action.
The topical products include sprays, wipes, creams, and gels. You can choose what suits you best. If you are new to using topical products, it is recommended to choose a mild product that contains benzocaine (which is a mild anesthetic). We recommend VigRX Delay Spray to beginners who need a mild, cost-effective, and harmless desensitizing spray.
Read more about the best desensitizing products for premature ejaculation here.
2. OTC Pills
Over-the-counter supplements are another option to last longer in bed. These herbal tablets are best for men who don't like putting something on their penis before sexual intercourse. You just have to take the tablet once or twice a day, and that's all.
Most of these OTC supplements are herbal and, therefore, have zero side effects. You might not see immediate results like a topical product, rather you need to use tablets consistently for a couple of months to see a significant change in ejaculatory control.
Some of the OTC pills are scientifically proven to help treat premature ejaculation. ProSolution Plus, for example, is scientifically proven to increase ejaculation duration by a whopping 64% with no side effects. You should give it a try.
Shop ProSolution Plus and get it delivered in discreet packaging to your doorstep.
3. Home Remedies
There are several home remedies for PE that are either based on anecdotal evidence from ancient medicine systems or scientifically proven home techniques to last longer in bed.
These natural remedies are safe and cost-effective. You can use any natural remedy for premature ejaculation based on your preference and give it a try. For example, zinc deficiency in men leads to premature ejaculation. Consuming zinc-rich foods is a proven way to increase or maintain your ejaculation duration.
We have an actionable guide on home remedies for premature ejaculation that covers 4 sections in detail: Foods, numbing products, supplements, and behavioral techniques. Check it out for scientifically proven natural remedies to last longer in bed.
4. Prescription Medicine
You can consult a doctor to get a prescription drug for premature ejaculation. There is no drug approved by the FDA for the treatment of PE. Doctors use off-label drugs to treat PE which includes antidepressants (known as SSRIs).
Antidepressants have a side effect that they delay orgasm and this helps you last longer in bed. While it is not a recommended way to treat premature ejaculation, if nothing else works, use this as a last resort.
Consult a medical expert and see what prescription drug you get based on your condition.
FAQs
What is Myhixel Used for?
Myhixel is used to treat premature ejaculation in men and help men, in general, to last longer in bed by getting full control over ejaculation. You get a device, mobile app, and optional online consultation with your purchase. It uses masturbation, pelvic floor exercises, and behavioral therapy to help you last longer in bed.
How Do I Use Myhixel?
You need to put your penis inside the Myhixel device and follow the instructions on the app. You get personalized goals and tasks in the app. You need to add your details in the Myhixel app known as Play TR and complete a short survey to get started. You will get tasks via the app that you need to perform either individually or with your partner.
What is MYHIXEL Med for?
Myhixel Med is the advanced climax control method where you get access to online consultation. You don't have to take any medicine (as often misunderstood) with Myhixel Med rather you get online consultation which isn't included in the basic Myhixel TR package.
How Do You Take Myhixel Medicine?
You do not have to take any medicine with Myhixel. It is a drug-free solution to premature ejaculation. You need to perform masturbation and pelvic floor exercises as recommended by the mobile app. 
Is Myhixel Worth It?
It depends. If you are suffering from premature ejaculation and no other method has worked for you (e.g., topical products and OTC pills), investment in Myhixel seems a decent choice. If you are not suffering from PE or haven't tried any other topical product to delay ejaculation, Myhixel might not be a decent purchase at this moment for you. Look for an alternative.
Final Thoughts
Myhixel is based on scientifically proven methods to treat premature ejaculation. It helps you last longer in bed and can increase ejaculation duration by 7x using masturbation, exercise, counseling, and behavioral therapies.
Despite all the benefits, Myhixel has multiple issues that are, according to the manufacturing team, fixed in the upgraded version. But that is still to be seen as the second version of the device and app aren't available yet.
Myhixel seems to be a good option for men who have tried all the other (or most of the other) treatment methods for PE and none of them worked. In this case, using Myhixel seems to be a wise decision despite its high price point.
If you have the option to use a Myhixel alternative for premature ejaculation, you should consider using it as the product isn't ready in its current state.